Historically, healthcare has been provided with a heteronormative lens, causing members of the LGBTQ+ community to feel alienated when seeking out care. From gendered forms and bathrooms to the emphasis on heterosexual relationships in conversations with office staff or physicians, oftentimes LGBTQ+ individuals are overlooked. 
At ORM Fertility, we believe that Love is Family. We are honored to help all family types on their journey to parenthood and we are committed to world-class care for everyone. Everyone's path to parenthood is uniquely their own, and through Loveisfamily.com, we aim to help LGBTQ+  folks get the specific information and resources they need to start their own journey. To further our commitment to our LGBTQ+ patients and provide respectful, personalized, and educated care, we partnered with Family Equality, a national nonprofit leading advocacy for LGBTQ+ families, to earn our Open Door Training Designation as an organization.
"Open Door" is a designation available to family-building professionals that have undergone LGBTQ+ inclusion training. The training is designed to "help professionals engage the LGBTQ+ community with competence and sensitivity, especially with regard to language, marketing, resource allocation, and similar aspects of patient care and/or employee recruitment and retention." Any clinic with the designation should be a safe space where members of the LGBTQ+ community can get the professional medical care they deserve in a truly welcoming, knowledgeable, and compassionate environment.
With major growth in LGBTQ+ individuals wanting to become parents and the likelihood that they will need assistance via fertility treatment, reproductive health professionals need to be prepared with the knowledge and grace to serve these new families. "Our research shows that nearly 4 million LGBTQ+ millennials are planning to start or grow their families in the years ahead," says Serena Johnson, Chief Program Officer at Family Equality. "We are heartened by ORM's commitment to ensure that these LGBTQ+ families are met with healthcare professionals who are prepared to care for them with the sensitivity and excellence they deserve."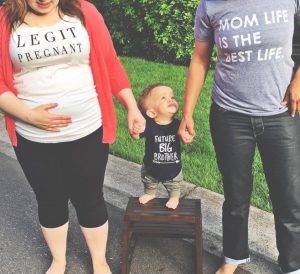 For years, ORM Fertility has served the LGBTQ+ community with sensitivity and compassion. We are proud to offer free seminars dedicated to LGBTQ+ family-building, sponsor local Pride events, support LGBTQ+ media, and highlight our beautiful LGBTQ+ families, but as fertility treatment advances, so does our understanding of identities and humans. We remain committed to advancement in all aspects of our fertility care, including honoring our patients' unique experiences. 
"It's paramount to us that we are an inclusive and truly welcoming clinic that is focused on helping all families grow," said ORM Fertility's Dr. Brandon J. Bankowski, MD, MPH. "Love is love. Family is family. We witness this in the offices and hallways of our facilities. It's a constant reminder that the work we do goes beyond good science and medicine."