When beginning your journey to parenthood through the help of a surrogate (gestational carrier), the first meeting with your surrogate is a significant encounter. Your surrogate is such an important part of the process, the first meeting is a milestone for a relationship that may last for years after your child's birth. It's normal to feel excited, insecure, scared, and nervous. Your surrogate is also experiencing these feelings!  When matched with a surrogate, the approval process is mutual, so it's normal for everyone to be a little rattled before the first meeting. Here are some tips to ease this initial and unique experience.
Before the First Meeting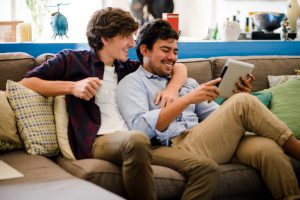 Before your first meeting with your surrogate, you should try to have an understanding of what level of contact that you and your partner wish to maintain with your surrogate throughout the process. Consult with your friends, couples, and anyone you know that has gone through the process to gain insight from their experiences. Try to coordinate expectations about the level of mutual involvement during pregnancy during the first conversation. Your surrogate may be looking forward to daily contact with you, whereas you might only be interested in weekly contact. Your surrogate may want a warm and close relationship as part of the process or perhaps she is more comfortable with keeping some distance. The feelings of all parties are legitimate, and it is important to understand them and discuss each other's expectations.
First Meeting is for Getting Acquainted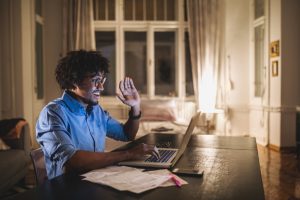 The first meeting or Skype call with your surrogate is for greeting each other with a smile and establishing mutual trust. It's a great time to bring up a topic or two that is very important to you, but the first meeting is not the time for discussing the legal contract. You can think of this meeting as a first date! It's a time to connect with each other and check out the chemistry between you and the surrogate.
The conversation may prove to be exciting, and if a connection is made, there is a great sense of relief. However, it's a good idea to refrain from promises and commitments which might intensify the excitement. Just be yourselves, enjoy the moment, and let things happen naturally.
International Patients & Cultural differences
If you're coming to ORM Fertility from outside of the U.S., it's possible you'll experience some cultural differences when meeting with your American surrogate. Sometimes an intended-parent and surrogate click right away and other times, the conversation can get stuck. Don't forget that the mentality is different, so don't be alarmed if the conversation gets stuck. Your coordinator will accompany you throughout the meeting and is trained to help manage the situation. Start the conversation by sharing some information about yourselves, and feel free to add details other than your age and workplace. You can share your favorite Netflix series, hobbies, things you enjoy doing together, what your home life is like, your extended family, etc. Let your surrogate feel comfortable asking you questions.
Ask Your Surrogate About Themselves 
During the first meeting, you'll want to hear about your surrogate and her life as much as you share about yours. It is worth preparing some questions in advance to show your interest and appreciation of her part in the process. The best questions for the first meeting are easy, pleasant ones that can be asked positively and create a casual chatty atmosphere. See below for some questions and topic suggestions. 
Show Your Gratitude
Your surrogate plays an important role in creating your family unit, and although they receive financial compensation, most of them do this service with a sense of altruism. They will undergo countless diagnoses, injections, medications and medical examinations, background checks, and home visits. The egg retrieval is performed under full anesthesia and pregnancy is a long and challenging journey for the surrogate. It is meaningful to acknowledge this and to show your gratitude by thanking them and highlighting how important and significant they are to you in the process. 
Questions and Topics for Your First Meeting 
You and your surrogate will be connected for a long period of time. Your first meeting is an excellent opportunity to elaborate a bit more and understand each other's worldview.
Ask her what made her want to become a surrogate and what led her to this special decision. Does she know any other women who have had or are undergoing a similar experience? Does she have support from her close friends?

Try to gently understand how your surrogate's partner and family were a part of the decision and whether they are providing her with a support network. If the partner is attending the meeting, feel free to include them in the conversation and ask them questions directly. A friendly relationship with the surrogate's partner is also very important.

Take a sincere interest in your surrogate's daily family life including her children and their hobbies. 

A bit of small talk about holidays, family dinners, group activities, and family entertainment are all a small expression of interest that will show her you consider her an important and vital part of your journey.

Whether it's a first or second process for her, your surrogate has already undergone at least one pregnancy. Ask her how the experience was for her and whether she has drawn conclusions from the first pregnancy which might help her through the process you are about to embark on. If your surrogate has been a gestational carrier before, you can gain valuable insight from hearing about the previous experience, and which things disturbed or delighted her throughout the process and with the communication with the intended parents.

It is advisable to refrain from discussing complex legal issues as those can wait for later conversations. Take this time to talk about pregnancy decisions and other topics you have seen in the surrogate's profile, for example, pregnancy breaks, delivery room stay, carrying twins or single pregnancies, etc. Remember, it's not your surrogate's first pregnancy and her previous experience can help you understand each other better.